We recently had the privilege of witnessing our Chief Operating Officer, Monika Wyszynska, take the stage at a WebSummit Woman in Tech event to address a crucial and timely topic: building a more inclusive and diverse tech industry. Today, we're excited to share with you a video recording of this inspiring session.
Monika Wyszynska's Resonant Voice for Change
Monika, known for her dynamic leadership and forward-thinking at SmartyMeet, delved into the challenges and opportunities for women in technology. Her discussion was not just a narrative but a call to action, aligning with our commitment to fostering diversity and inclusivity in the tech world.
Celebrating Our Progress and Commitment
At SmartyMeet, we're dedicated to making a tangible difference. Our efforts, along with those of the broader industry, are yielding positive changes. Notably, at this year's Web Summit, 43% of attendees were female, a sign of the strides we're making towards gender parity. Monika's presence on the stage exemplified this progress and our ongoing commitment to empowering women in tech.
The Event in Retrospect
The event was a convergence of thought leaders, industry experts, and aspiring professionals, all united by a common goal: to champion diversity in tech. Monika's session stood out as a highlight, offering insights, experiences, and actionable strategies to encourage and support women in the field.
🎥 Watch the Inspiring Session
We are pleased to share with you the recorded video of Monika's discussion. It's a source of motivation and a beacon for anyone committed to driving change in the tech industry.
Join Us in Continuing the Conversation
Our journey doesn't end here. We encourage you to watch the video, share it within your networks, and engage in this ongoing conversation. Together, we can continue to break barriers and forge a more inclusive and diverse future in tech.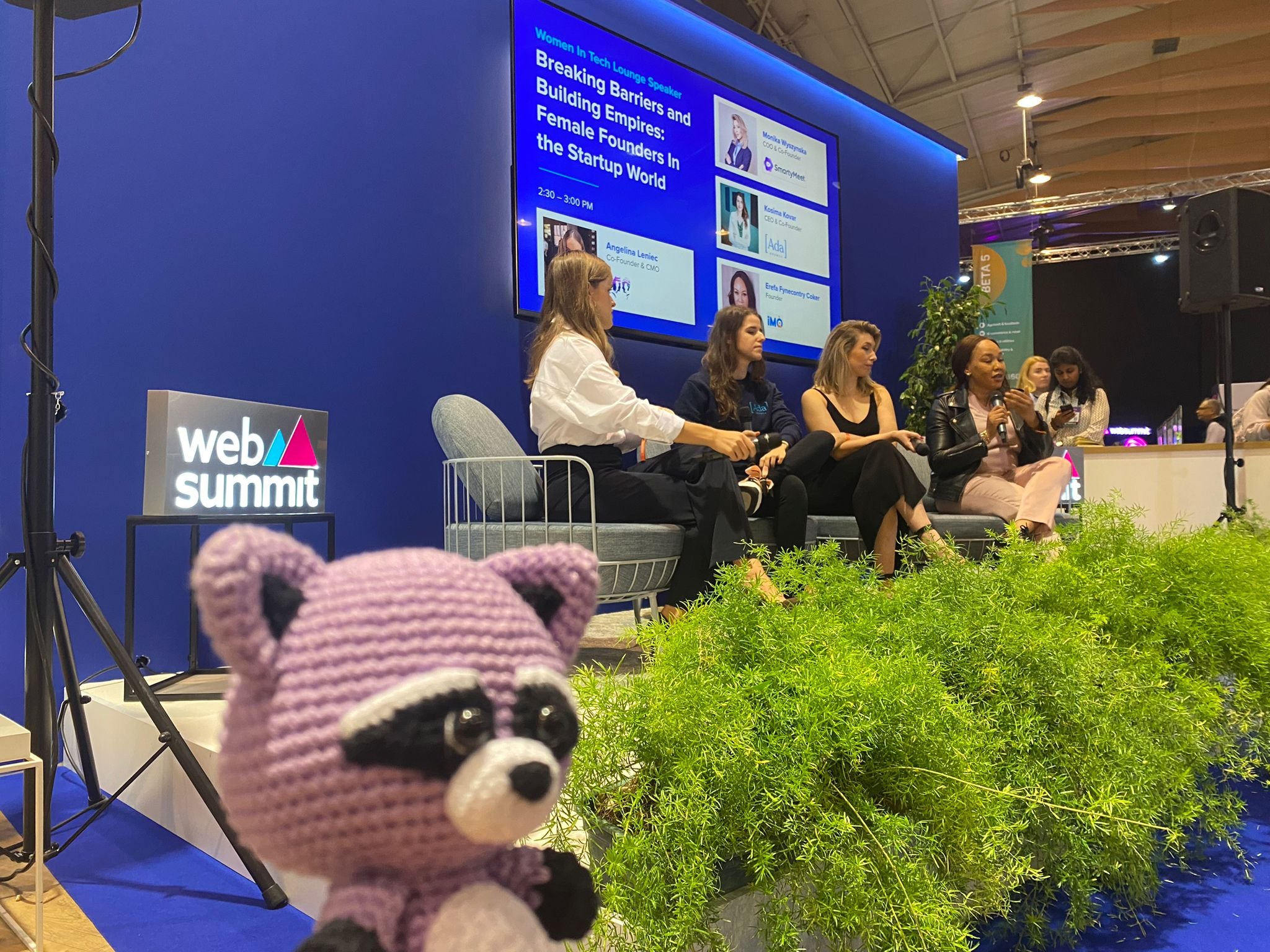 Thank you for supporting this vital cause and for being part of our journey towards a more equitable tech industry.